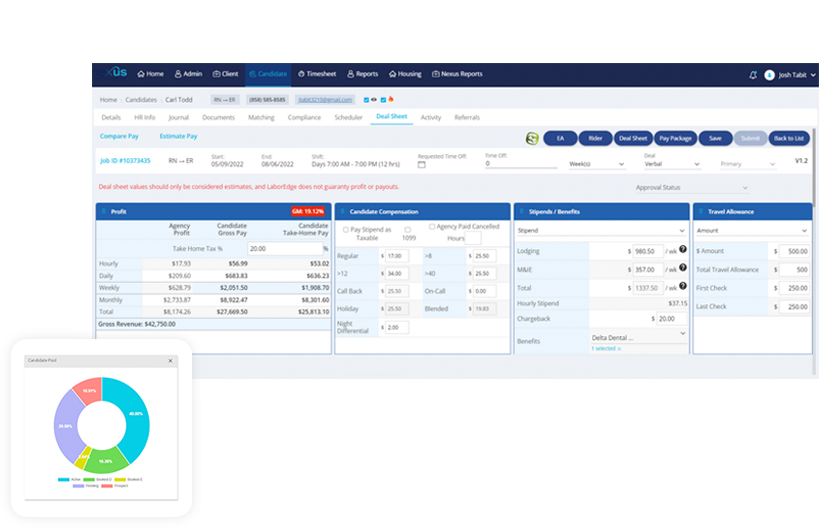 WHY WE BUILT
NEXUS
Healthcare staffing is unique. A generic ATS will never understand that. Do you really want to spend your time teaching a vendor what they should have in their platform? Even if they build it for you, who will pay to maintain and support your unique functionality?
Why not partner with LaborEdge? We focus on healthcare. We have the expertise that has built the most robust platform in healthcare staffing. We re-invest in our technology daily. Do you want to spend 6 months implementing technology that gets you where we were 5 years ago?
I skate to where the puck is going to be, not where it has been. Wayne Gretzky
Now, Nexus, with its advanced functionality, automations, and direct connection to hospitals & Healthcare Workers, can rid you of all that internal "friction."
WHY
MICROSERVICES
A microservices architecture divides a single application into small sets of services, each running on its own but communicating with each other through APIs.
Examples of companies that have moved to microservices include:
and many other future-thinking organizations. Now, Nexus can do the same for staffing.
Helps our clients to Unleash Innovation
Makes change less expensive
Enables on-demand flexibility and scalability
Accelerates turnaround time